Big news, gang! A House of Many Doors now has an official release date! 24th September 2016.
That's the news. Get your hype trousers on. Go spread the word.
Don't bother reading further unless you're interested in apologies and excuse-making!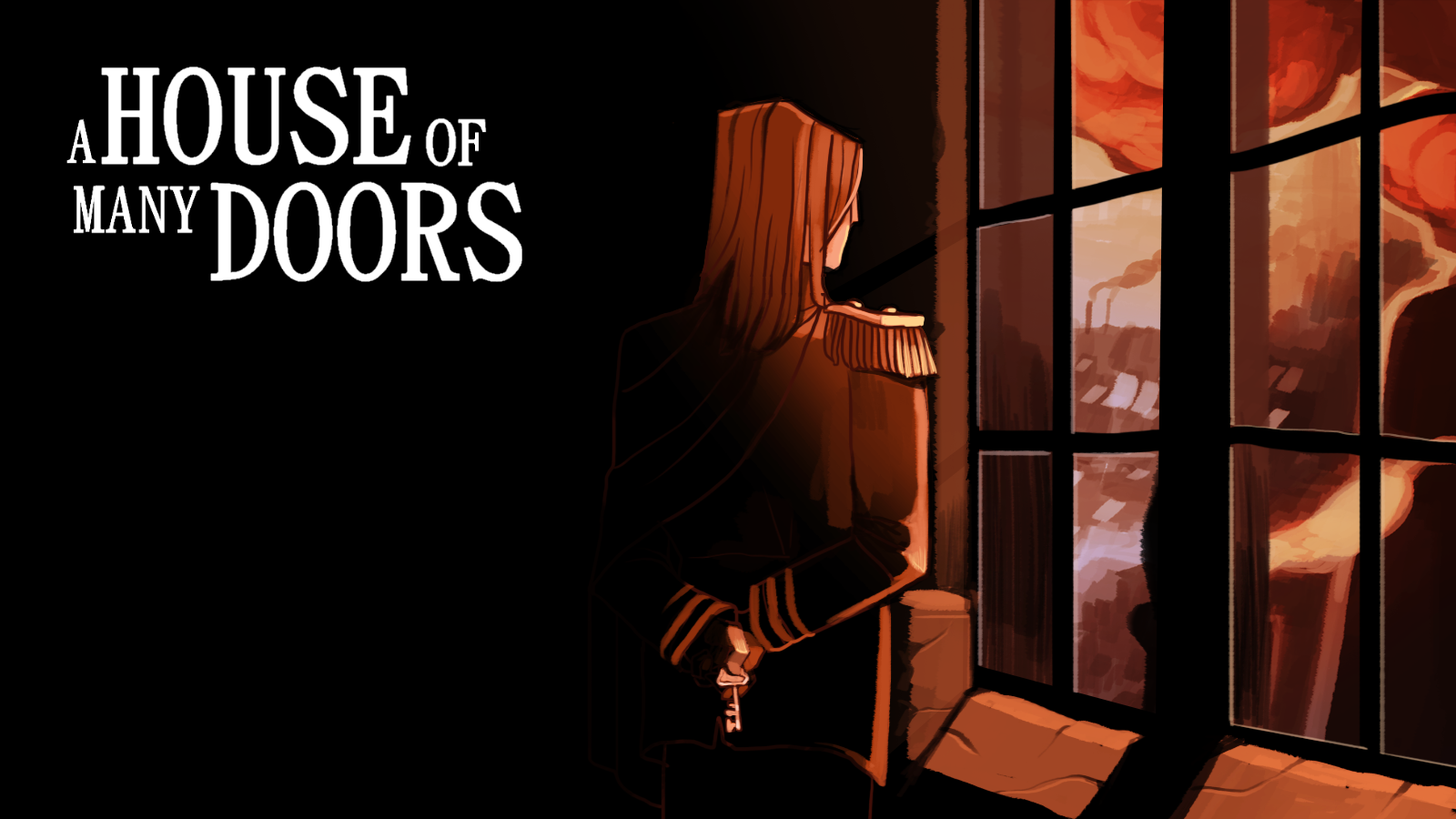 So I know, I know, this represents a two-month delay on the original posited release date. I do hate to do the typical Kickstarter thing. You know the thing? The thing where they tell you that they need to release later than expected. But I suppose this is me doing exactly that thing.
This is an enormous game. It will have over 200,000 words of text (about three novels' worth, or one Game of Thrones book – and we all know how long those take to write). Considering its scope, it is also being made on a rather small budget (although it's still a higher budget than I ever expected, and a blessing!).
That alone would go some way to explaining the delay! But there are other factors too. Stuff in my personal life, for one, and the unplanned changes to the combat system, for another.
I'm confident that the release date won't slip back any further (though they all say that). And I assure you, you'll end up with a much better game as a result. I am hoping to blow your socks off, or at least leave your socks thoroughly ruffled and low around the ankles.
Thank you for your patience!
HOMD Release Date: September 24th